Accounting, Tax & consulting Services
We specialise in providing tax, accounting and consulting services to individuals, businesses and not-for-profit organizations. We understand the business landscape in Victoria and work closely with our clients to develop tailored solutions.
We're experienced
We offer a wide range of professional accounting and tax services to suit you and your business, including:
Accounting, Taxes and Consulting Services in Victoria, BC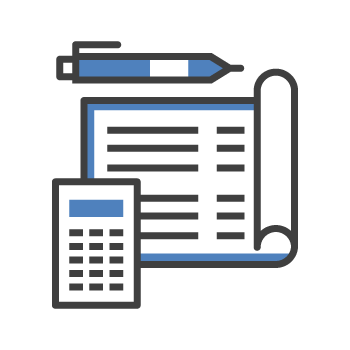 Accounting Services
Our accounting services can be customized to meet your internal or external needs.
Audit
Audit engagement reports provide the highest level of assurance that your financial statements are presented fairly and in accordance with the applicable standards. We have the experience and knowledge to provide an audit opinion on your financial statements. We specialize in audit engagements for non-profit organizations and charities that require an audit report for external reporting to funders or internal reporting to a board of directors.
Review
Review engagements provide a cost-effective alternative when you don't need an audit but you do need a level of assurance that your financial statements are prepared in accordance with the applicable standards. Our firm has the experience and resources to assess the presentation of your financial statements.
Notice to reader
Small business owners, private companies or small societies need annual statements to summarize the annual results of their operations. We work with you to prepare financial reports that are meaningful to your decision-making process, while still meeting the compliance requirements of tax filings with the Canada Revenue Agency. In addition to preparing a professional set of financial statements, we prepare your annual tax filings, communicate with CRA and provide a year-end review to discuss your current and future plans. We encourage our clients to check in anytime during the year for advice or to answer business, accounting or tax questions. Think of us as your internal accounting department.
Bookkeeping
For many business owners, their time is best spent focussing on their customers or trade. We offer flexible bookkeeping services that meet your needs. We also assist with payroll, GST and other tax filing obligations. So, take back your time and leave the bank reconciliations and accounting function to us.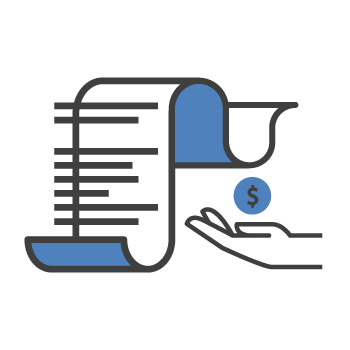 Tax services
Navigating the Income Tax Act can feel like learning another language. Our firm has the knowledge and expertise to help you stay organized and meet your annual tax compliance requirements.
Tax returns
Whether you are an individual, business or non-profit society, the Canada Revenue Agency requires you to file an annual tax return. We can assist with preparing your annual returns. Some of the annual tax returns that we can prepare and file:
Personal tax returns, including sole proprietors, rental income, investment income, foreign investment reporting
Corporate tax returns
Date of death, estate and trust tax returns
Charity returns and non-profit information returns
Planning
By keeping current with the tax laws and legislation, we can identify tax planning opportunities to help you now and in the future. From high-net-worth individuals to large corporate groups, we offer solutions that produce the best tax outcomes. Whether it is planning for now or the future, we implement plans that are right for you.
Other tax compliance
Tax compliance is not limited to income tax returns. We can assist with your other tax compliance requirements such as:
GST/HST and PST returns
T4/T5 remuneration slips for employees and shareholders
Scientific Research & Experimental Development (SR&ED) tax credit filings
Responding to CRA information or audit requests
Consulting Services
As Chartered Professional Accountants, we work with numerous business owners in a variety of industries. We use our knowledge and experience to help guide your business decisions.
Buying/selling a business
While this might be your first time selling your business, it is not our first time helping a client navigate through the details and decisions. This can be the biggest transaction of your career and we are here to help.
Accounting software
Your day to day accounting is the backbone of your financial information. The right accounting software and financial processes can make financial reporting a breeze, rather than a hassle. Talk to us to discuss your options and find a solution that works for you.
Business advisory services
We offer advisory services in several other areas:
Business transition or succession planning
Review of financing agreement related to asset purchases
Financial proposals
Business start-up or expansion
Financial and retirement planning
General business advise
Let us help you stay organized, save time and plan for your future.